Easter – one of the sweetest holidays and a sign that Spring is truly upon us. We may be celebrating at home with our own family again this year instead of the usual neighbourhood egg hunts, day trips or BBQs with friends. But there is still plenty to entertain everyone long after all the baskets have been opened with our top five fun easter garden activities for the whole family.
Easter garden decorating ideas
If your garden is not yet awash with the colours of spring flowers don't panic, you can easily brighten up your garden, front porch and lawn with some cheap and savvy easter decorations.
Think colourful bunting, banners, ribbons and bows to drape around fences, trees and shrubs. If you have left it too late to buy supplies, you can easily make your own from cut-outs of old clothing and floral curtains stuck to pieces of binding tape.
In some European countries it has been the custom for centuries to hang decorated easter eggs from outdoor tree branches and bushes and on cut branches indoors, which also makes for a great table centrepiece.
Get the adults fully involved in the garden activities for Easter – if they are good with woodwork, try cutting free standing figures such as the Easter Bunny or giant eggs from old pallets and painting in bright colours to decorate your front lawn and porch. If you need a tool to help with chopping wood watch our review of the Milwaukee M12 Hatchett Pruning Saw here.
Or if you prefer to keep it simple, add some bunnies and eggs to your existing pots and planters.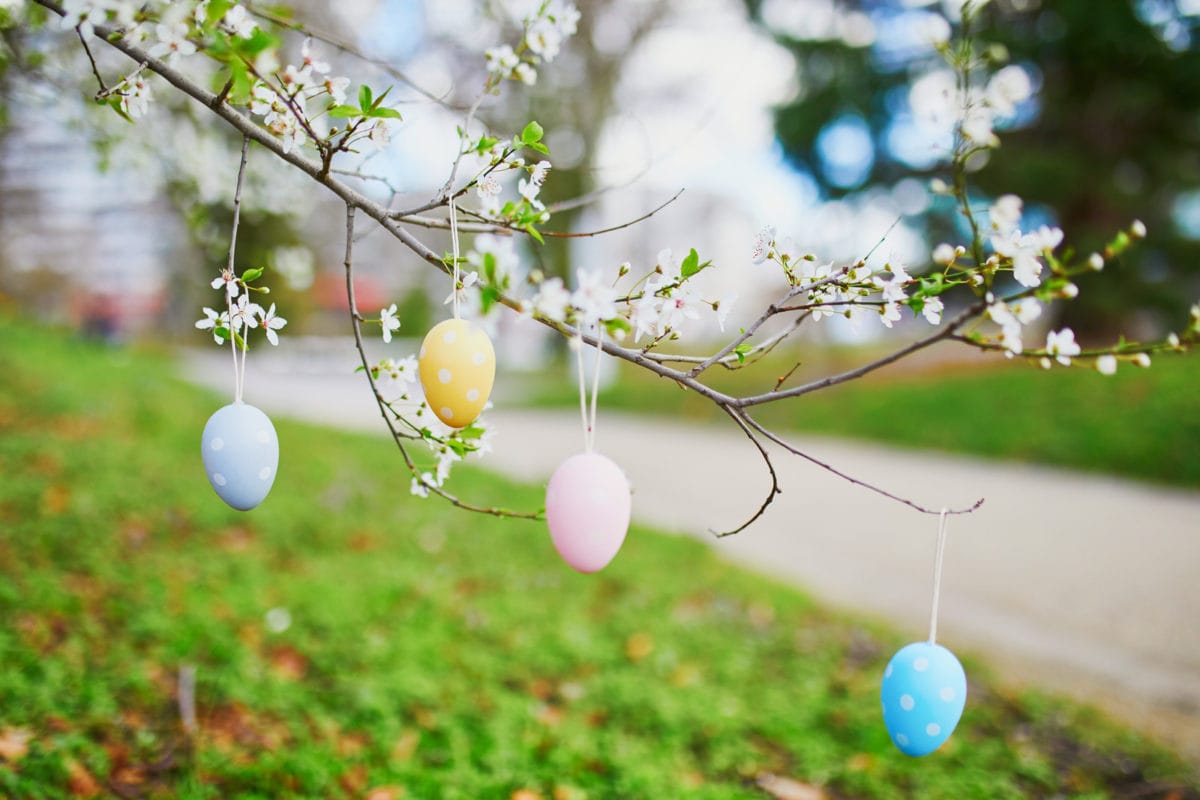 Easter Egg Hunt
The quintessential post-lunch Easter garden activity, typically an American tradition but the good old egg-hunt is becoming a must-do on these shores. All you really need is to invest in some supplies (eggs, egg collecting baskets, prizes) and make sure no prying eyes are on you whilst you hide the eggs. Remember to take a note of how many you have hidden and where. To add a bit of a twist you could include egg hunt clue cards or an easter themed treasure map with clues and riddles.
Easter Egg Roll
An age old Easter garden activity. If your garden is on a slope roll your eggs down, but if you are on a level you can use sticks to push your eggs – whoever crosses the finish line first wins. If you need some activities to occupy the kids in the days before Easter Sunday, have them decorate their own eggs for the roll with some acrylic paints. Plastic or polystyrene eggs are easily purchased but hard-boiled eggs will do just as good and will leave you with some yummy egg and cress sandwich fillings.
Get Easter Crafty
Kids and adults alike love to craft and it is even more fulfilling to see the fruits of your labour adorned around the spring garden.
Easter bunny flowerpots are cute and easy to make by painting a terracotta pot in bright spring colours of your choice, add some grass to the top, then glue a small white pom-pom to a larger one and glue to the pot, add some cut out felt in the shape of bunny ears.
Or if you want to take things a step further try your hand at your own Easter themed miniature garden. This is your chance to be creative and utilise supplies that you already have at home. Use a wide terracotta pot, a bowl, basket, or even a log slice as your base. Add some soil, and if you like make a mound on one side to act as a hill. Then start to build your miniature easter garden up using supplies you have collected from your own garden such as grass, twigs, and flowers. Add easter themed miniature figures such as bunny's, chicks, and eggs.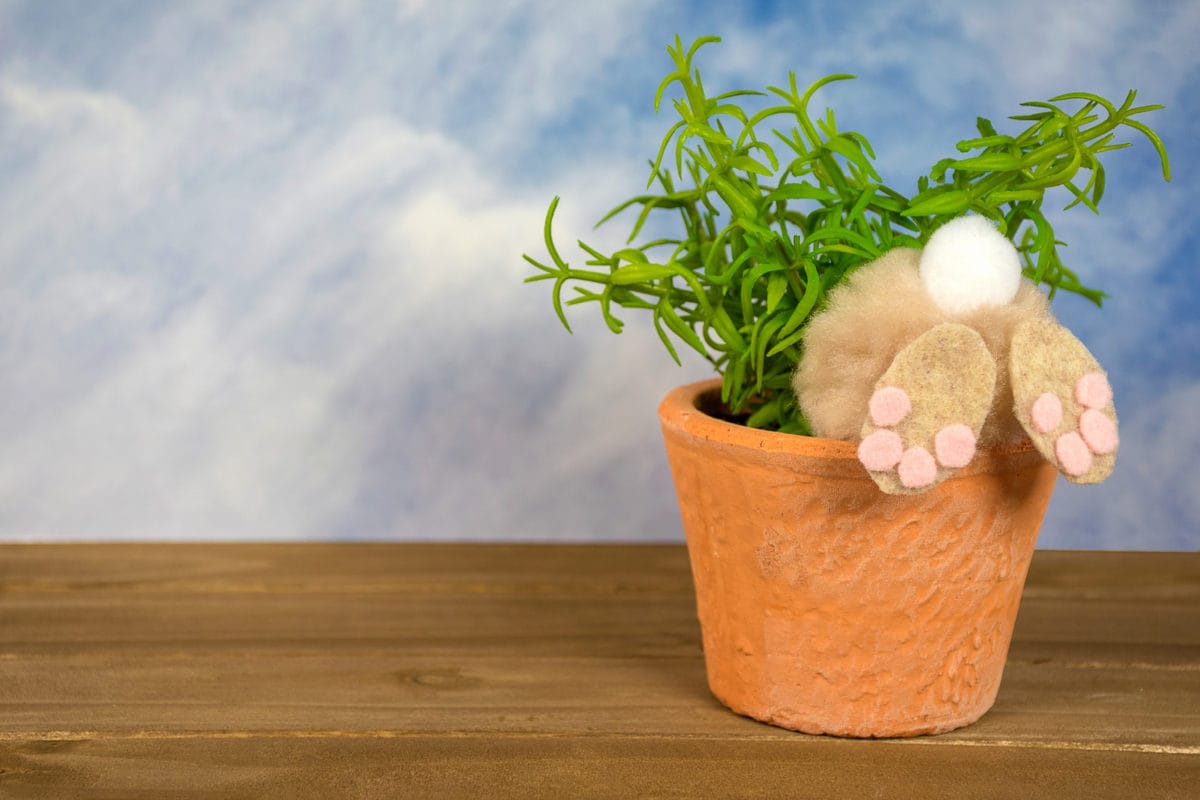 Easter Garden Games
Fun for the family and a great way to work off the extra chocolate. From the good old egg and spoon race, egg toss, pin the tail on the bunny, to mini egg pinatas there are plenty of fun easter garden activities to enjoy.
There's so much fun to be had at home in the garden, for some more ideas and activities read our articles:
7 of the best garden activities for kids
Best tips on how to make your garden child friendly