Garden maintenance whitehead
This is a garden in whitehead that we maintain, we look after both the hedges and the lawn.
The Griselinia had been let go for a number of years and the client requested that we take it down to a manageable height & the castlewellan gold trees were trimmed and shaped.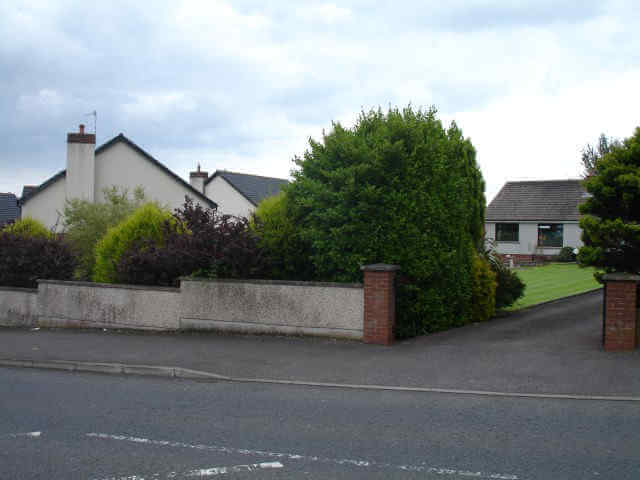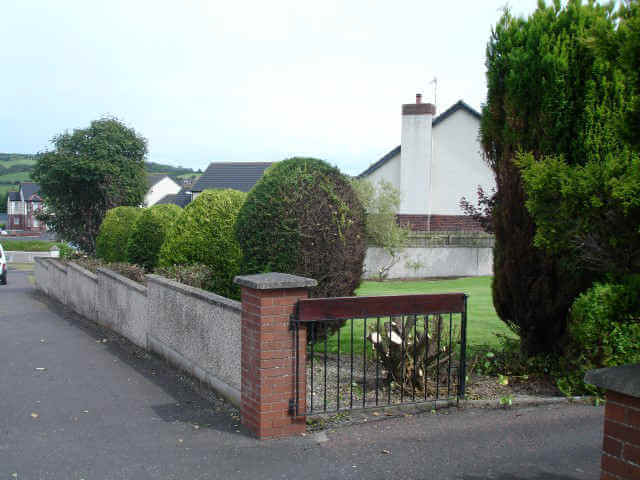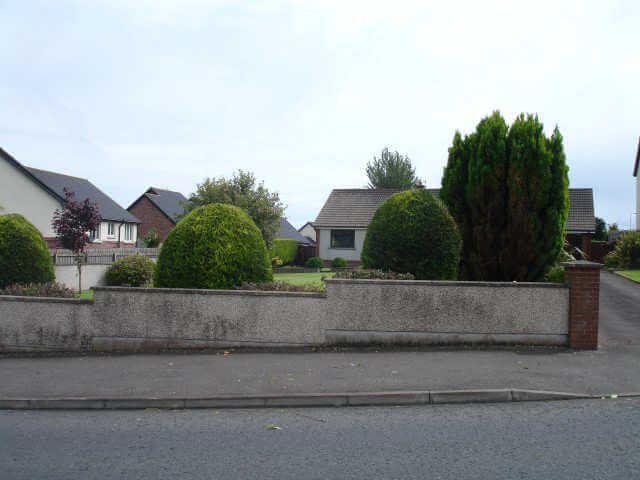 The lawn was scarified to remove moss and thatch. You can see the lines left by the scarifer, these are perfectly normal and will help the grass tiler and thicken up. This helps the lawn combat unwanted weeds and the formation of moss.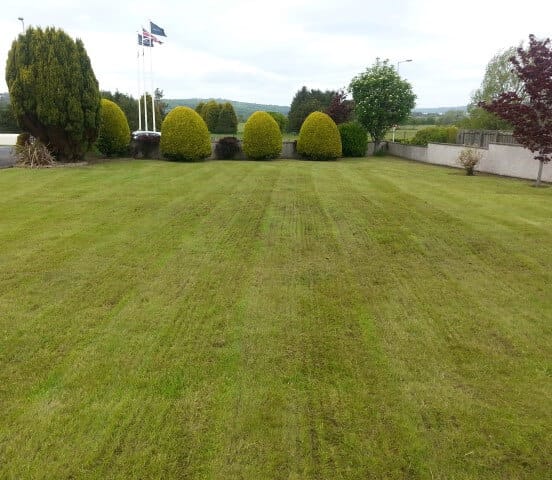 8 weeks after work the scarification was done, the lawn has recovered and been treated with our weed and feed
The lawn has been cut by us using our professional roller lawn mowers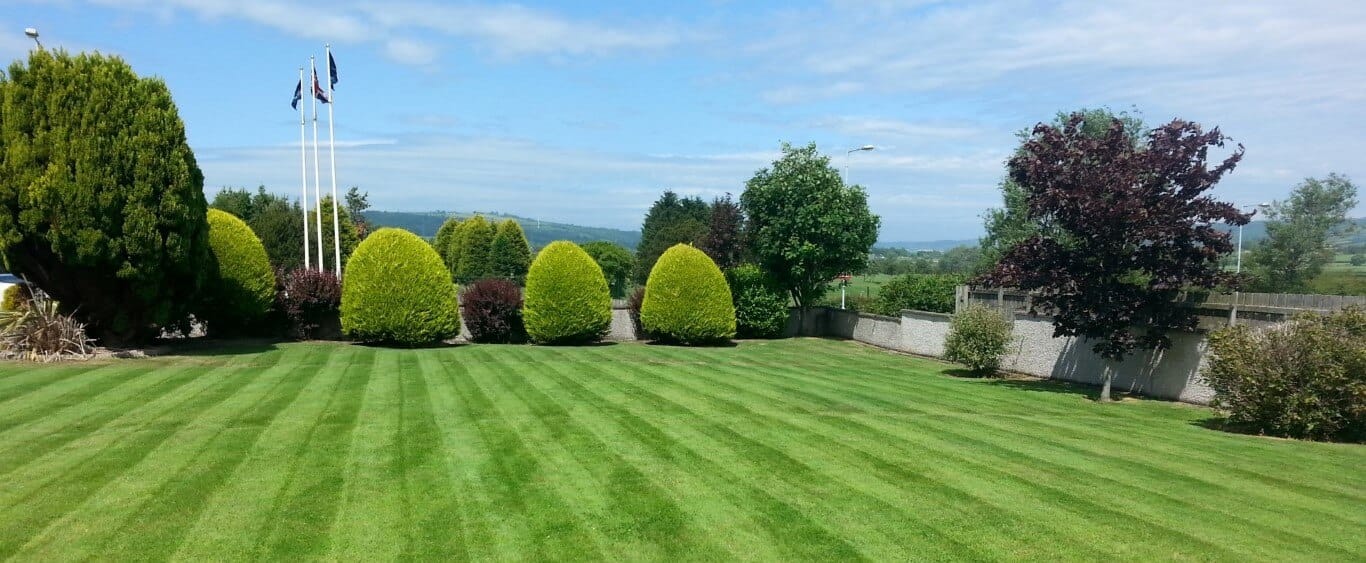 Griselinia – New Zealand broadleaf
An evergreen shrub that is fast growing & will grow up to 8 meters, it has ovate shaped leaves and tiny yellow-green flowers. It will grow in most soils, is happy in full sun and is good for hedges as it is fast growing and keeps its leaves all year round, however a late hard frost in spring may turn it's leafs black
Cuprocyparis leylandii – Castlewellan
A castlewellan gold hedge needs pruned once a year, every year. If you trim it more often, the hedge doesn't get a chance to recover and put on a bit of re-growth before the winter. It also makes it more susceptible to stress conditions such dry or hot weather, cold winters and Cypress Aphid.
It is best to trim your Castlewellan gold hedge in late spring or summer as this gives your hedge a chance to recover and put on a bit or re-growth before the winter.
Please get in touch if you would like Premier Lawns to provide garden maintenance services in Whitehead.